Hey guys! I just wanted to share some photos from an amazing event I attended last weekend with my blogger pal Liz from Royale Diary. We left at 4:45 in the morning to catch a 7:25 train into the city. The wonderful thing about the W Hotel is that its only about 5 or 6 blocks from Grand Central- it was rainy but I was so thrilled to be back in the city.
Here's a little bit of an outfit breakdown:
Skirt: Custom Clothes Horse // Necklace: Clothes Horse // Shirt: Madewell // Jacket & Fanny Pack: Urban Outfitters // Bag: Kent Stetson
I'll be doing a product review of the Bite Cosmetics lipstick I'm wearing here- it's currently my favorite lip product! (Purchase here through Sephora) The best part? It's vegan and they don't do any animal testing! It's all food grade and it wears incredibly well.
I've been obsessing over pale pinks recently- I'm even thinking about adding it into my hair color... thoughts?
I doubled up on my bags for convenience. At first it started off as a joke- like really Bianca? A clutch and a fanny pack? And then I remembered how I usually dressed and decided upon wearing both. Ha! Definitely not out of character.
I was really excited to be representing Kent Stetson - carrying my favorite donut bag in coordination with custom Clothes Horse of course!
We got to the hotel about an hour early. Because of the rain, we were unable to walk around as intended, so we found a spot in the lounge before the event began. We met a few lovely ladies and exchanged information. Hannah Ziegeler, photographer and creative director for @Spireandco was one of the first girls we met. She took the amazing photo at the top of this post. I am already planning a collaborative video and shoot for the next time we're in the city! Simply Sylist has connected me with so many talented women, and I'm so excited to learn and grow with them.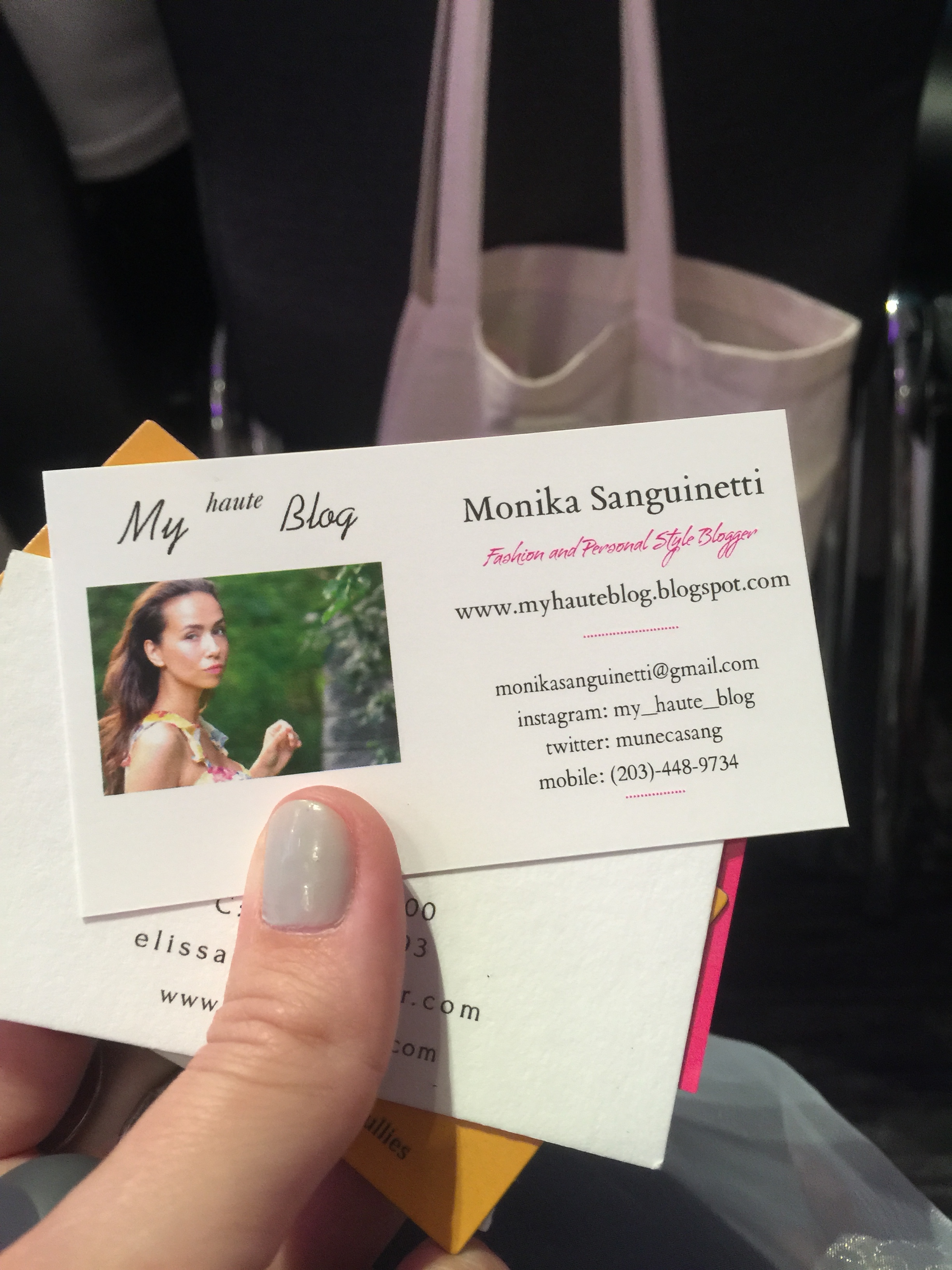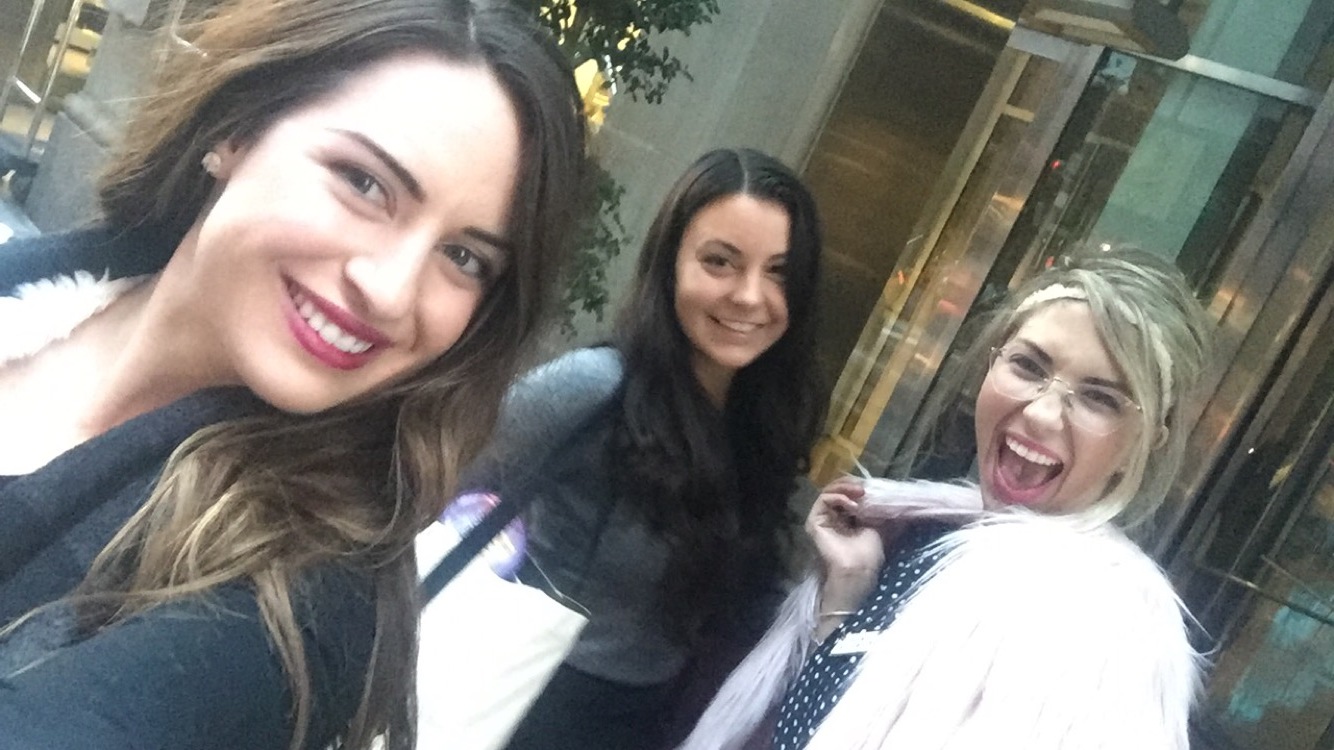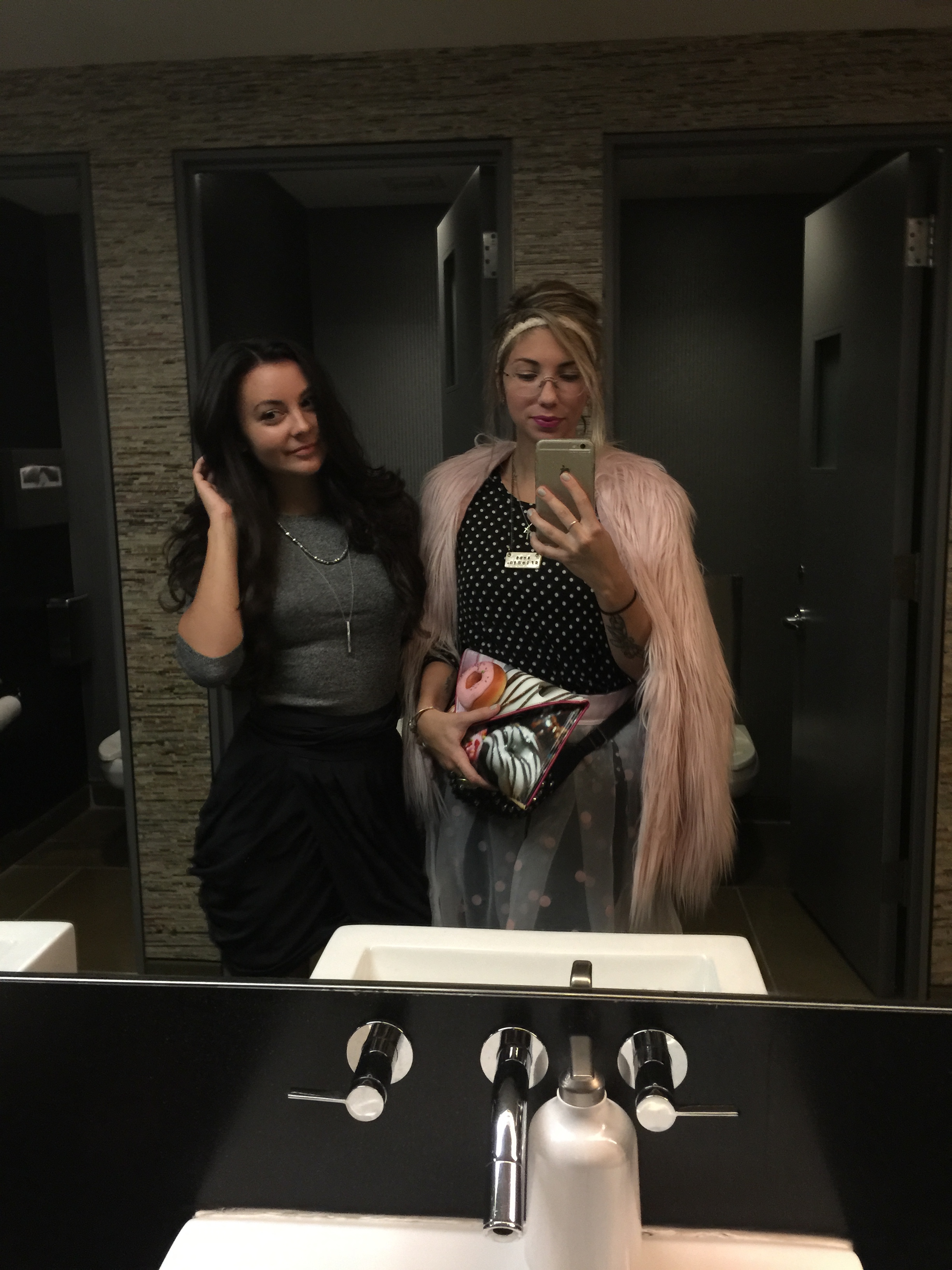 Sarah Boyd hosted the event and looked lovely in her maternity jumper. We entered into the main meeting room to find a lovely brunch set up. I was so thrilled to have fresh fruit, scrambled eggs and potatoes- a delightful reprieve from my earlier Dunkin' Donuts run.
We listened to fashion marketing expert and motivational speaker Elissa Kravetz of the Farley Project. She spoke candidly about the importance of kindness and the path that lead her to founding her not for profit, The Farley Project. Her experience mirrored that of my own, and I felt deeply for her negative experiences with her peers. It was nice to know that I was not alone!
I have OFFICIALLY found my new fragrance. Library of Flowers provided samples of their bar soaps, hand lotion and rub on perfume. It literally smells like a cabbage patch doll and I've never been more excited about how I smell. I use my products every day.
The breakout sessions were moderated by Cat Sadler of E News, and panelists included women from People Style Watch, famed youtube and beauty bloggers, and more.
Of all the breakout sessions, the one that provided me with the most inspiration was the presentation by @fashionindie. I plan to actually create a separate post with all of the information that i took away from the presentation later on. After listening to their presentation and changing my posting habits, I've already gained 50 new followers organically. No bots, no extra follow apps. Pretty magical stuff. We have also began looking for official brand ambassadors for our new collection of hand designed prints!
Enjoy the gallery below- just a handful of images from our day of networking and learning. Hope you enjoyed! If you have the time to attend one of these events i would highly recommend it. So much information was exchanged. Many thanks to all involved!